Profile

Free Account
Created on 2009-05-16 20:54:10 (#344019), last updated 2013-10-01 (207 weeks ago)
839 comments received, 76 comments posted
148 Journal Entries, 60 Tags, 0 Memories, 15 Icons

About
| | |
| --- | --- |
| Name: | Richard |
| Birthdate: | Jul 11 |
| | |
| | |

Mini Bio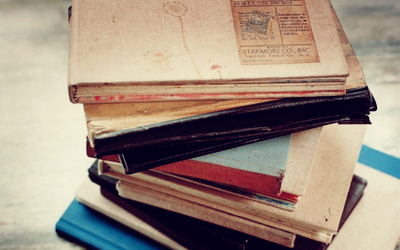 Merrily, merrily, shall I live now!

Information
Richard. Probably older than you. Antiquarian, curmudgeon and dilettante. Horribly conservative in some areas; progressive in others; neutral in many more. Despite the religiously-themed icons, is an unabashed atheist. Friendlier than I seem in this profile. A member of the

plures collective.

Subscription/access policy
· I will subscribe to most people, but I cannot guarantee that I will be able to comment as frequently as I'd like. I also cannot guarantee my granting access to everyone who is subscribed.
· Open minds are preferred.
· I do not 'defriend' often, but I will do it if you have not updated in several months, or if we have not established a rapport with each other. Naturally, I shall also remove you if you and I (or my system) have had a falling-out. If you do find yourself upset by something I've said, please tell me; I'll try to rectify it to the best of my abilities.
Layout profile code thanks to ReversesCollide

Connect
alleles,
anti-racism
,
aristocracy
,
art
,
art history
,
artists
,
atheism
,
bach
,
baroque music
,
beethoven
,
bespoke
,
biology
,
books
,
calligraphy
,
choral music
,
civilisation
,
classic literature
,
classical music
,
clothing
,
cognition
,
computers
, correctness,
culture
,
dimensions
,
elegance
,
england
,
english
,
epicureanism
,
equality
,
escher
,
etiquette
,
europe
,
evolution
,
evolutionary biology
,
fine art
,
france
,
french
,
genes
,
genetics
, genotypes,
gentlemen
,
germany
,
grammar
, heritability,
high culture
,
high tea
,
human rights
,
humanism
,
illuminated manuscripts
,
individualism
,
intelligence
,
internet
,
justice
,
language
,
languages
,
latin
,
leisure
,
liberalism
,
libraries
,
life-extension
,
linguistics
,
literature
,
manners
,
marriage
,
mediaeval
,
mediaeval baebes
,
medieval music
,
memes
,
memetics
,
meritocracy
,
moderation
,
modernity
,
mozart
,
multiculturalism
,
multiplicity
,
music
,
neuroscience
,
old houses
,
old-fashioned
,
other worlds
,
palestrina
,
paris
,
patience
,
perfection
,
perseveration
,
phenotypes
,
philosophy
,
plu
,
politeness
,
politics
,
project gutenberg
,
psychology
,
psychometrics
,
quiet
,
renaissance art
,
replicators
,
science
,
silk
,
social mores
,
sociology
,
space travel
, sparkling conversation,
string theory
,
tea
,
the selfish gene
,
travelling
,
typography
, u and non-u,
uncertainty principle
,
victorian england
,
western canon
,
western civilisation
,
wine
,
wit
,
writing

People
[View Entries]

Communities
[View entries]

Member Of (5):

Subscriptions (6):

Administrator Of (3):

Feeds
[View Entries]

Subscriptions (0)

Linking
To link to this user, copy this code:
On Dreamwidth:
Elsewhere: